New Leaf Pharma Rhinodol CBD IntraNasal Spray (57 Doses) 7 mg per dose, 15 ml
New Leaf Pharma Rhinodol CBD IntraNasal Spray (57 Doses) 7 mg per dose, 15 ml
Product Description
Rhinodol CBD Nasal Spray is an exciting and unique new way to administer CBD quickly into your bloodstream and to the brain for maximum effectiveness and quick relief. This delivery system is up to 10x's faster than taking pills or swallowing oils. No more waiting for your liver to process because it gets absorbed into your blood stream immediately.

CBD Nasal Spray Health Benefits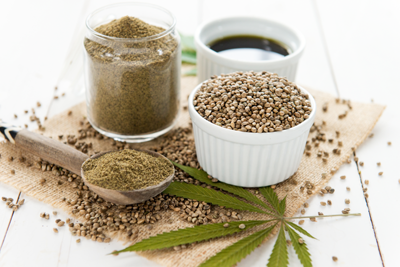 Effective for Pain & Inflammation

Helps to Eliminate Nervousness (Anxiety)

Promotes Excellent Sleep

Helps Ease Muscle Pain

Anti-Seizure

Total Body Wellness

And So Much More...
CBD Nasal Spray Features

Intranasal CBD delivery enables CBD dose reduction = Less Expensive

Rapid Absorption

Medical CBD in a nasal spray

Absorbs 10x better than cbd oils or capsules

Safe, & non addictive

Low cost

No drug interaction

Certified Organic Ingredients

Created by pharmaceutical industry professionals

Pharmaceutical Grade. Accurate CBD concentration Guaranteed

Tested and monitored by a 3rd party for over 200 pesticides, heavy metals, herbicides, bacteria, molds, fungi, and mycotoxins

Produced under good manufacturing practices. The products, the manufacturing and the practices
Not all CBD products work the same:

Getting CBD absorbed into your body and working for you at a reasonable price is why we developed this nasal spray. Our team of medical developers spent years formulating, testing and fine-tuning Rhinodoll® to bring you the highest concentrations of CBD available anywhere at a cost that's affordable.

Not All CBD Products are Equally Effective:

Swallowed or Ingested: (Oils, capsules, pills, drinks) Due to the digestive processes that occur when CBDs enter the blood stream, the oral administrative route provides the lowest bioavailability. A significant amount of CBD goes into the liver and is broken down into unusable compounds.

Sublingual/Oralmucosal can be effective, however, these drugs can interfere with eating, drinking and talking. This route is generally unsuitable for prolonged administration. You should not smoke while taking sublingual medications because smoking causes vasoconstriction of the blood vessels. This decreases the absorption of the CBD.

Vaporizing CBD can provide a rapid result but only last for a few hours while potentially damaging your lungs and make breathing difficult. Since most CBD vaping products are manufactured by un-registered facilities this can be the largest problem to your health and well-being.

Intranasal (IN) administration is safe, fast acting, non addictive and supplies the highest concentrations of CBD into your body. Rhinodol® is a pleasant, user friendly product that will provide fast effective relief.

BIOAVAILABILITY OF CBD

bi·o·a·vail·a·bil·i·ty - noun: the proportion of a drug or other substance that enters the circulation when introduced into the body and so is able to have an active effect.

Bioavailability of CBD varies greatly depending on the method of administration. The averages for CBD bioavailability by method of administration are:

6% – 15% for oral CBD (swallowed and digested)

35% sublingual/Oromucosal (absorbed directly through the mouth)

40% for vaporized (absorbed through the lungs, not safe!)

Up to - 62% for intranasal (applied through the nose)
WHAT IS CANNABIDIOL (CBD)?

Cannabidiol (CBD) is a component of Cannabis sativa derived from hemp plants and constitutes up to 40% of the extracts of the plant. CBD is known to induce markedly wide range of therapeutically promising pharmacological effects in humans. Unlike its cousin THC, CBD is non-psychoactive. So it doesn't elicit euphoria or "high" sensation. It is safe for everyone! As it produces no "high" that's associated with THC.

THE ENDOCANNABINOID SYSTEM

Do you know that your body possess the potential to produce its own cannabinoids similar to CBD? The body's own cannabinoids are known as endogenous cannabinoids produced by the endocannabinoid system (EDS). The two common known endogenous cannabinoids are anandamide and 2-arachidonylgycerol (2-AG). The endocannabinoid system is perhaps the most important physiologic system involved in establishing and maintaining of the human health. This system is capable of producing the body's own cannabinoids similar to CBD. CBD works as an adjuvant activates the endocannabinoid system by interacting with the naturally occurring cannabinoid receptors (CB1 and CB2 receptor) in the brain and immune system respectively. The overall goal of EDS is the maintenance of your internal environment known as homeostasis despite fluctuations in the external environment. So CBD regulates the EDS which play a fundamental role in regulating pleasure, emotions, coordinating memory and thinking concentration, body movement, awareness of time, appetite, pain and various sensory functions.
Supplement Facts
Active Ingredients: Capsicum Anuum Fruit Extract 5x HPUS

"HPUS" indicates the active ingredients are in the official Homeopathic Pharmacopeia of the United States

Inactive Ingredients: Deionized Water, Organic MCT (coconut), cannabidol (CBD; from imported organic hemp; contains no THC), Sunflower lecithin, Aloe Vera 200x, Eucalyptol, Rosemary Extract, Makibase SEB (Ecocert certified pressed from 100% plant/vegetable oils), Vitamin C, Xanthum Gum, Sea Salt, cold pressed organic grapefruit seed extract.

Rhinodol is made with organic ingredients.

Uses: Temporarily relieves the symptoms of pain and inflammation in the head and extremities. Relieves nervousness and anxiety, insomnia, myalgia, congestion, fever, and other indications listed in the Homeopathic Pharmacopeia of the US.

Warnings: As with any drug, ask a doctor before use if pregnant or breastfeeding, or if allergic to any of the ingredients do not use. Consult a physician if any your symptoms persist or worsen. Keep this and all medication out of the reach of children. In case or accidental overdose, contact a medical professional or a poison control center immediately.

Dose Size: 1 spray in each nostril (2 total sprays)

7mg of CBD per dose or 3.5 mg per spray

Doses per container: 57

Directions: Adults 18 years or older unless directly directed by a physician.

Shake bottle well before each use. Spray one metered dose into each nostril. Can be used 5x a day.

Other Information: No harmful side effects, no known addiction, no known drug interaction. BPA Free Bottle

Advantages of Supercritical CO2 Extraction

Low extraction temperatures ensure that the full
spectrum of beneficial molecules are preserved.
Safe, gentle and environmentally friendly, CO2
extraction is sustainable. Our products contain
zero THC which means, No high feeling!

Process

A supercritical CO2 extraction process is used to produce the highest quality product. Our teams expertise in the extraction process allows us to use the purest and most efficient methods to produce extremely high-grade CBD.

Quality

Our focus is to research and develop innovative
Cannabis extracts that can help to balance
the human Endocannabinoid system. Our
team produces the finest and purest quality
hemp products while never compromising on
quality. The entire process is controlled
from seed to shelf.

FOOD AND DRUG ADMINISTRATION (FDA) DISCLOSURE!

These statements have not been evaluated by the FDA and are not intended to diagnose, treat or cure any disease. Always check with your physician before starting a new dietary supplement program.
* Cannabidiol (CBD) is a natural constituent of hemp.
Warranty Information
Product Reviews
Find Similar Products by Category
Customers also viewed