My Morrocco Method Hair Journey
Six years ago I had an epiphany. I looked in the mirror one morning and realized my hair was in seriously bad health. It had thinned significantly, it was dry and I had split ends galore. How in the world could I have let it get to this point?

I sprang into action to find hair care products that could help restore my hair health. After almost a year of trying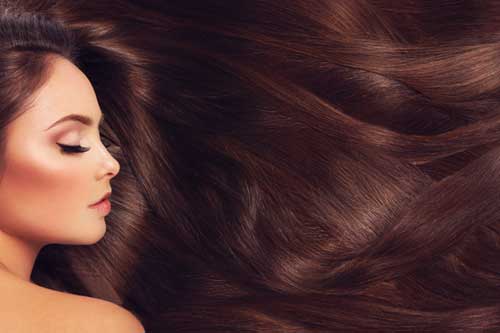 different products with zero improvements, I found Morrocco Method.

This all natural hair care product line contains zero chemicals, is gluten free, vegan and color safe, does not contain sodium laurel sulphate or parabens. It truly is 100% Natural!
Morrocco Method hair care products feed your hair and scalp with vitamins, minerals, herbs, sea plants, essential oils, nourishing oils, clays and antioxidants to detoxify, nourish, stimulate, and cleanse hair and scalp in the most holistic way possible.
These natural ingredients can help resolve a plethora of hair and scalp conditions like psoriasis, dandruff, and hair loss. If you suffer from chemical sensitively, Morrocco Method is the answer to your hair and scalp woes. Not only do the ingredients in these products stimulate and increase hair growth naturally, it addresses hair loss and scalp irritability caused by alopecia, candida, psoriasis, and lupus.
When my products arrived it was like Christmas! I was so excited to begin my hair journey.
It was time to get to work repairing the damage my hair had endured from years of applying toxic chemicals.
After looking over everything I had bought, I devised a plan. I first used the Apple Cider Vinegar Shampoo to make sure my hair was clean and ready for the Zen Detox Hair and Scalp Therapy. This hair mask is enhanced with special clays to support growth by detoxing the hair follicles, roots, and oil glands and scalp. This multipurpose formula facilitates the removal of all hair and scalp disease-causing poisons to enhance the health of your hair and scalp! This gentle rare herb and spice based treatment lifts heavy metals and other toxins from your scalp and oil glands, while simultaneously cleansing your hair follicles roots and scalp. It has been formulated to benefit people of all ages and hair types, making it great for the entire family!
To do this treatment only requires you mix it with water. Its super simple. It is a bit challenging to get the lumps out because you are dealing with clay, but it is totally worth it.
After the clay is mixed and smooth you apply it like hair color. Make sure you get down to the roots and scalp. You can leave the hair mask on for 30 minutes to 2 hours, and of course since I do everything to the MAX, I left the mask on for 2 hours. I have to admit, just this one treatment reeped huge rewards. My hair felt nourished, bouncy and shiney for the first time in so many years! It looked and felt Awesome! For best results and rapid improvement in your hair, use Zen Detox once weekly for the first 30 days, then monthly until you feel your hair is the best it will ever be. I should probably use it more even now but I get around to it every six months or so.
This is just the beginning of my hair journey, I had more goodies to work with! So onward.
The next morning I washed my hair again with Morrocco Method Apple Cider Vinegar Shampoo, then I used the Floating Lotus Conditioner. After a quick towel dry I sprayed my hair with Diamond Crystal Mist. This spray on, leave in conditioner and moisturizer contains highly energized liquid crystals from the Himalayan Mountains of India and will leave your hair feeling soft and healthy.
Because Diamond Crystal Mist is naturally anti-bacterial, it is highly effective for scalp disorders such as dandruff and psoriasis. The beneficial oils penetrate your scalp with natural healing properties, restoring correct pH balance and naturally moisturizing your hair.
My hair is looking really really good now!
So...on to my next hair project. Getting rid of my gray hair!
There are some women that can pull off the gray hair and look beautiful. I am not one of them. When I start seeing gray roots it is time to grab my henna and wash away that gray.
I have to admit, I was a little apprehensive at first. Of course when we try something new we don't know what the outcome will be, hence, the apprehension. Afterall, I will have to live with it until it grows out, but I was ready to see what happens.
I have always been a person that goes to the extreme, I do the maximum and I always march to the beat of my own drum. It is who I am. So... when I began considering which color I was going to start with I decided to mix several colors to find my own perfect color. Although not necessary to mix and match, I threw caution to the wind and began mixing light brown, medium brown, dark brown, and a tad of red.
WOW!
It was the deepest, most brilliant, beautiful color I have ever seen. I LOVE it!
Six years later I am still coloring my hair with henna. Other people must love it too because I am often stopped by strangers who tell me they love my hair color. My hair stylest tells me all the time, never stop doing what you are doing with your hair because it looks the best I have ever seen it and the color is beautiful.
What girl doesn't love to hear that!
If you are ready to ditch the chemical laden hair dyes for a more natural way to color your hair, I highly recommend Morrocco Method Henna!
There are many more products in the Morrocco Method Line.
For instance, there are a total of five shampoos and it is recommended they be rotated. Each time I run out of shampoo, I grab a different formula. Slight ingredient variations of each shampoo will ensure that you are feeding your hair and scalp a wide variety of minerals, herbs, vitamins, essential oils, nourishing oils, clays and antioxidants.
Each of these shampoos help to detoxify, nourish, stimulate, and cleanse hair and scalp in the most holistic way possible, leaving no harmful chemical residues. These holistic shampoos stimulate and increase hair growth naturally, plus addresses hair loss and scalp irritability caused by alopecia, candida, psoriasis, and lupus. Highly recommended for chemically sensitive individuals, vegans, and all who seek raw and natural remedies that use marine and botanical sources.
Shop shampoos, natural henna hair color, conditioners and styling products to mend, repair and restore your hair and scalp.

Are you ready to transform your hair? Click here to get started!